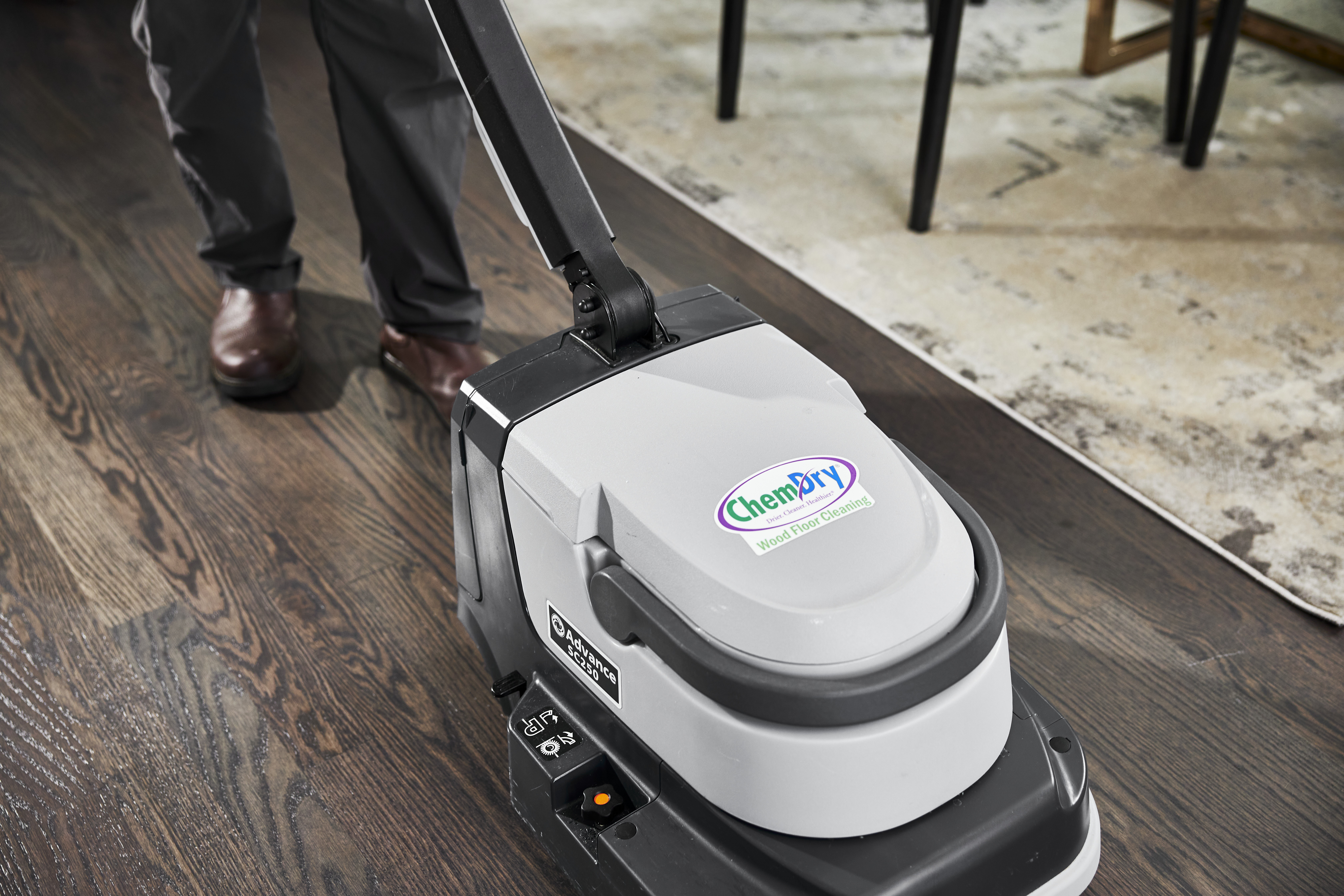 Cleaning Hardwood Floors with Chem-Dry
WEDNESDAY, MAY 10, 2023
When it comes to maintaining hardwood floors, one of the most important tasks is regular cleaning. Not only does it keep your floors looking their best, it also helps prevent damage and maintain longevity. However, not all cleaning methods are created equal, and some actually cause harm more than help. That's where Chem-Dry comes in - a cleaning service that is both effective and gentle.
The Chem-Dry process is safe and effective on all surfaces
At Chem-Dry, we use our patented Hot Carbonating Extraction (HCE) process to eliminate dirt, germs and allergens from your home. HCE utilizes the practice of using carbonation to blast millions of tiny bubbles onto the surface of your floor to eliminate dirt, which is then whisked away leaving the surface sanitized and cleaned.
Other methods of cleaning only push dirt and germs around

 
Other cleaning services use excessive water and harsh chemicals to clean your home. Not only is excess water used, you run the risk of mold and mildew growing due to moisture. Additionally, dirt and contaminants are pushed around rather than eliminated. At Chem-Dry, we use a process called Hot Carbonated Extraction to clean your home. This is more effective than traditional cleaning, and is safer for your family and pets, too.
Hot Carbonating Extraction (HCE) is healthier than harsh chemicals
Because Chem-Dry uses the power of bubbles to eliminate dirt and odors, our process is often much healthier than those that use harsh chemicals to clean your home. Our HCE solution is both safe and effective to use on all surfaces in your home, no matter what you are wanting to clean.
There is no sticky residue left from the HCE process 
Since Chem-Dry doesn't use any artificial chemicals in our cleaning solutions, there is no sticky residue left over from the HCE process. This leads to a deeper, more effective clean because dirt and other contaminants don't have the opportunity to cling to the surfaces in your home like they would with other cleaning processes.
Interested in booking a better hardwood floor cleaning for your home? Call Chem-Dry of the Southwest for a free quote, and to book an appointment today.
BACK TO BLOGS